3CX Configure faxes
Inbound faxes
For turn on fax server, go to 3CX WEB UI -> Advanced -> Fax Server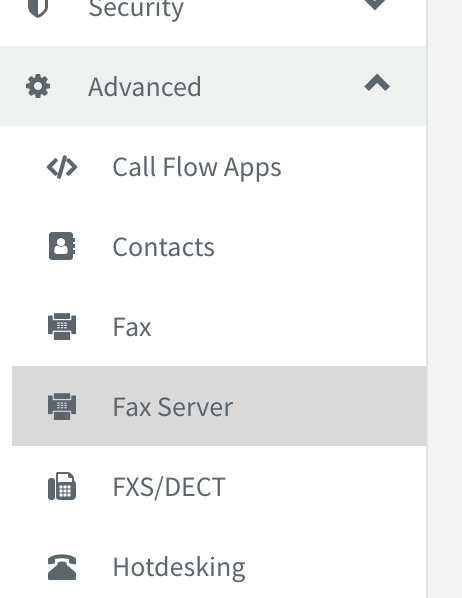 Type Default Email Address for recive faxes, Enable G.711 to T.38 Fallback, for save press OK button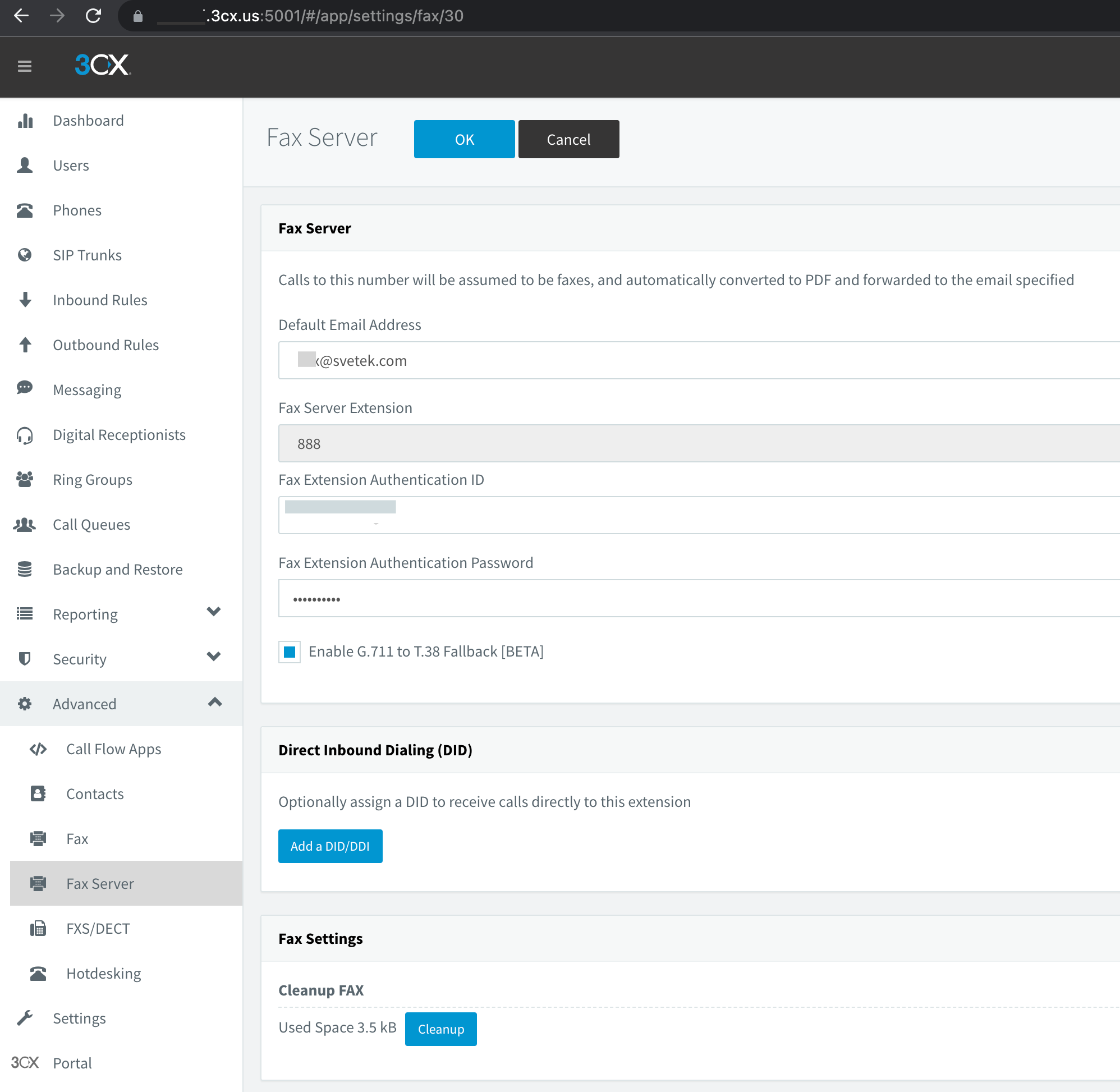 Go to SIP Trunks, open AWS sip trunk, on DIDs tab add additional DID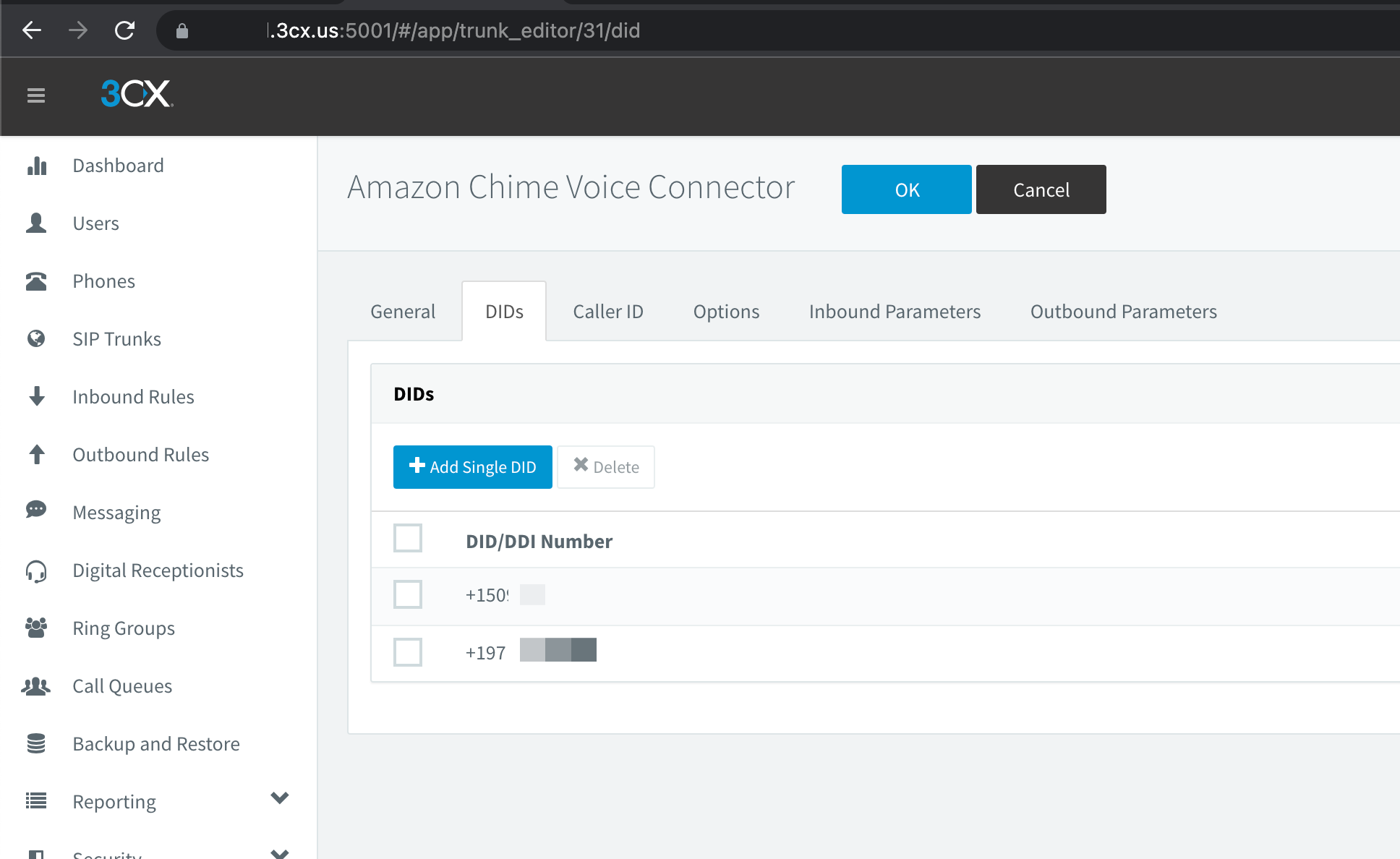 Go to Inbound Routes, Add new DID rule, type Name: Fax Rule, select DID for assign.
Set Route calls to Send fax to -> users who will recived fax to PDF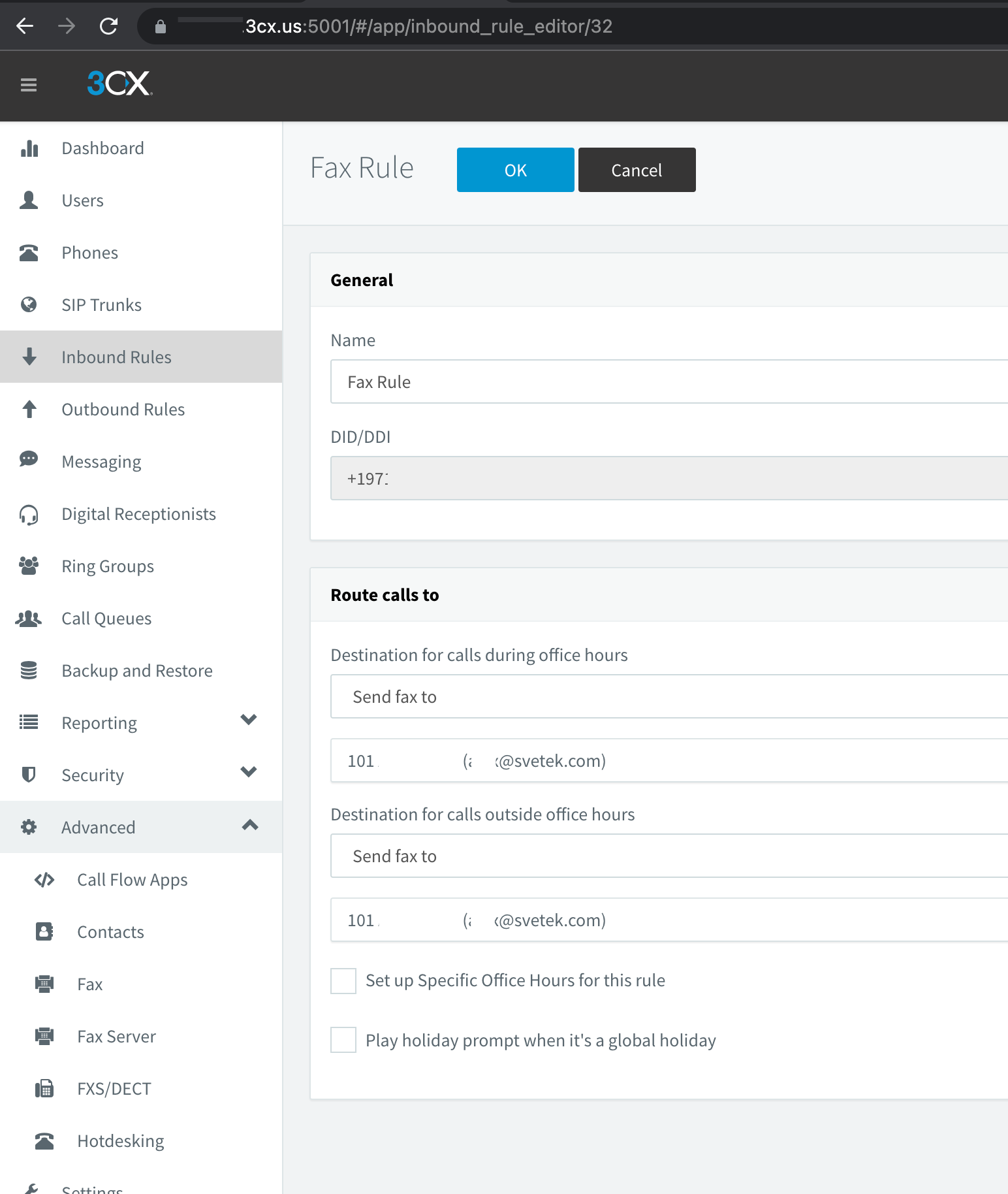 Outbound fax
For outboud faxes, need use ATA devices with fax machine.
Or use software for SipToFax, like:
http://www.t38faxvoip.com/
FAX Devices
For configure SIP ATA Grandstream HT801 go to 3CX Web UI -> Advanced -> FXS/DCT and press Add FXS/DCT button and enter information (Name, Mac addr, etc).

Also need download config file from provisioning Link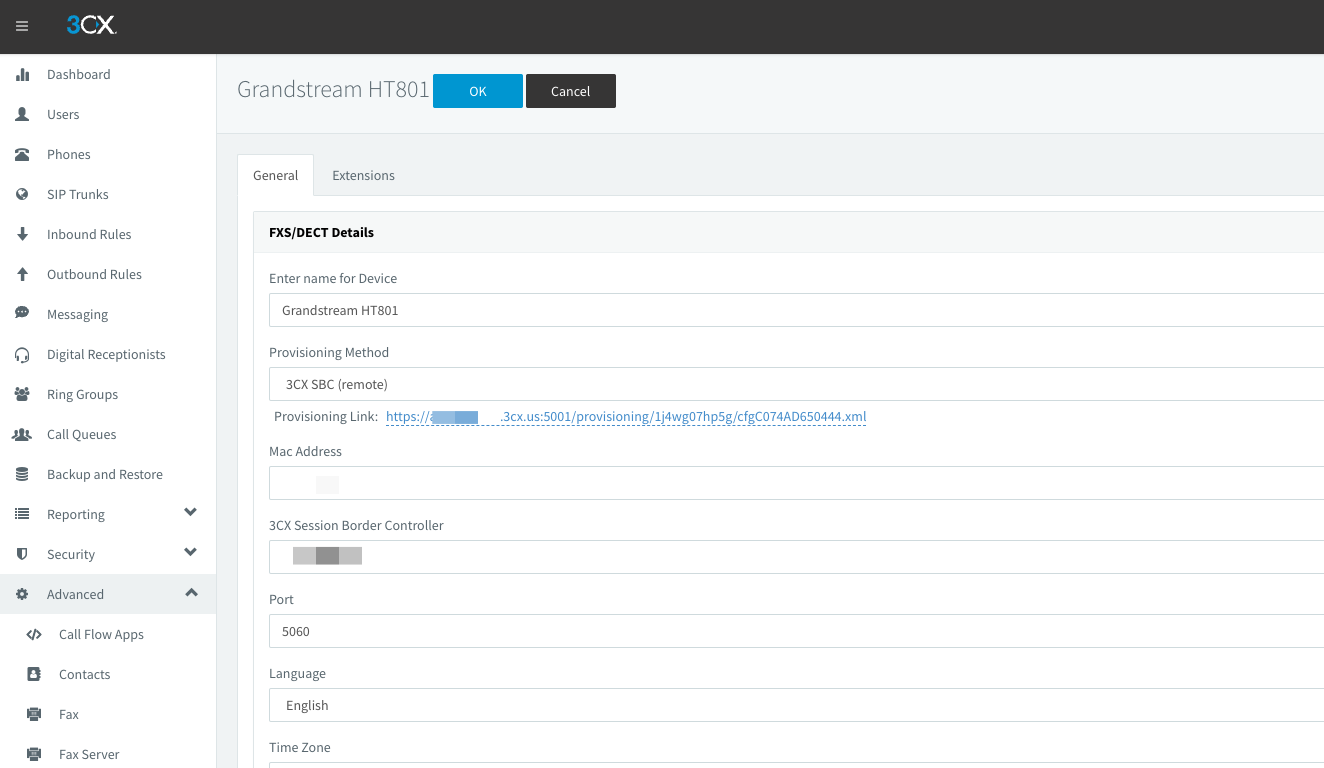 Goto Web managment page Grandstream HT801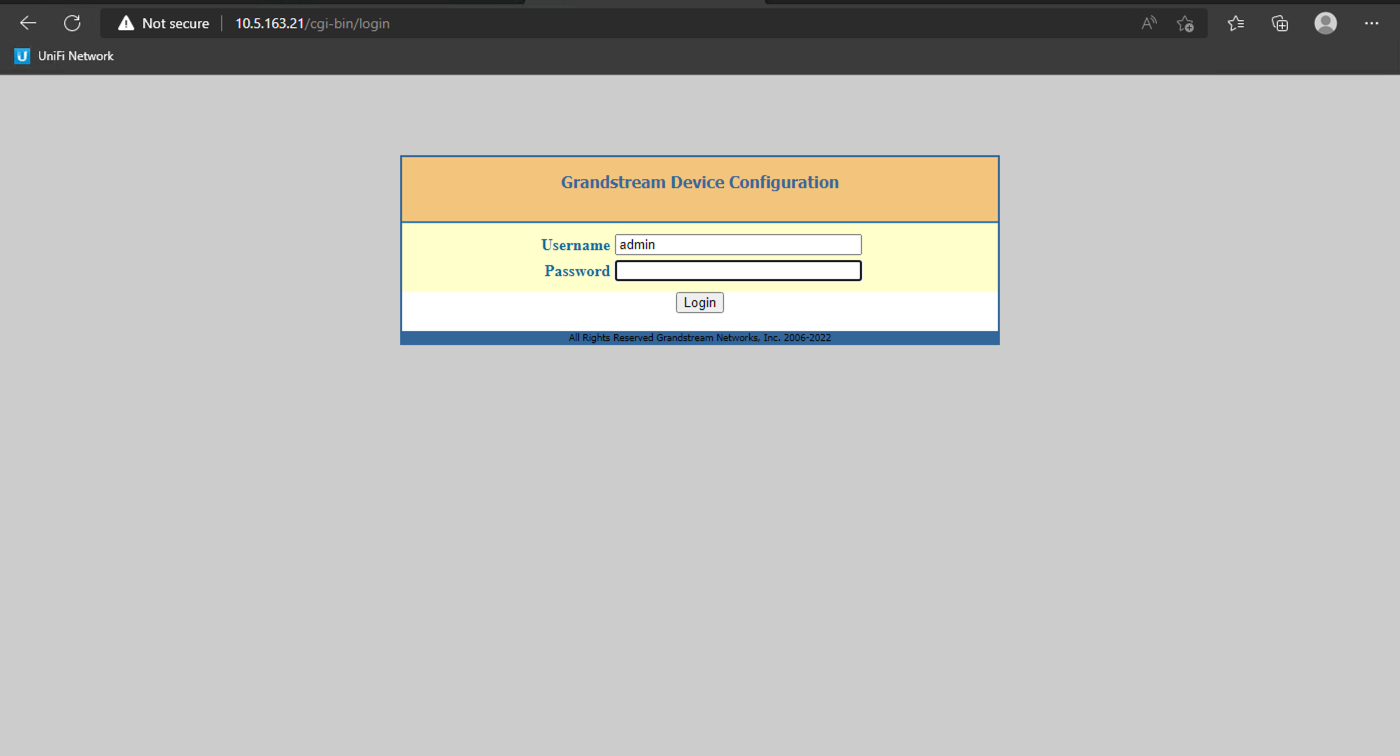 And open ADVANCED SETTINGS tab, press Upload configuration.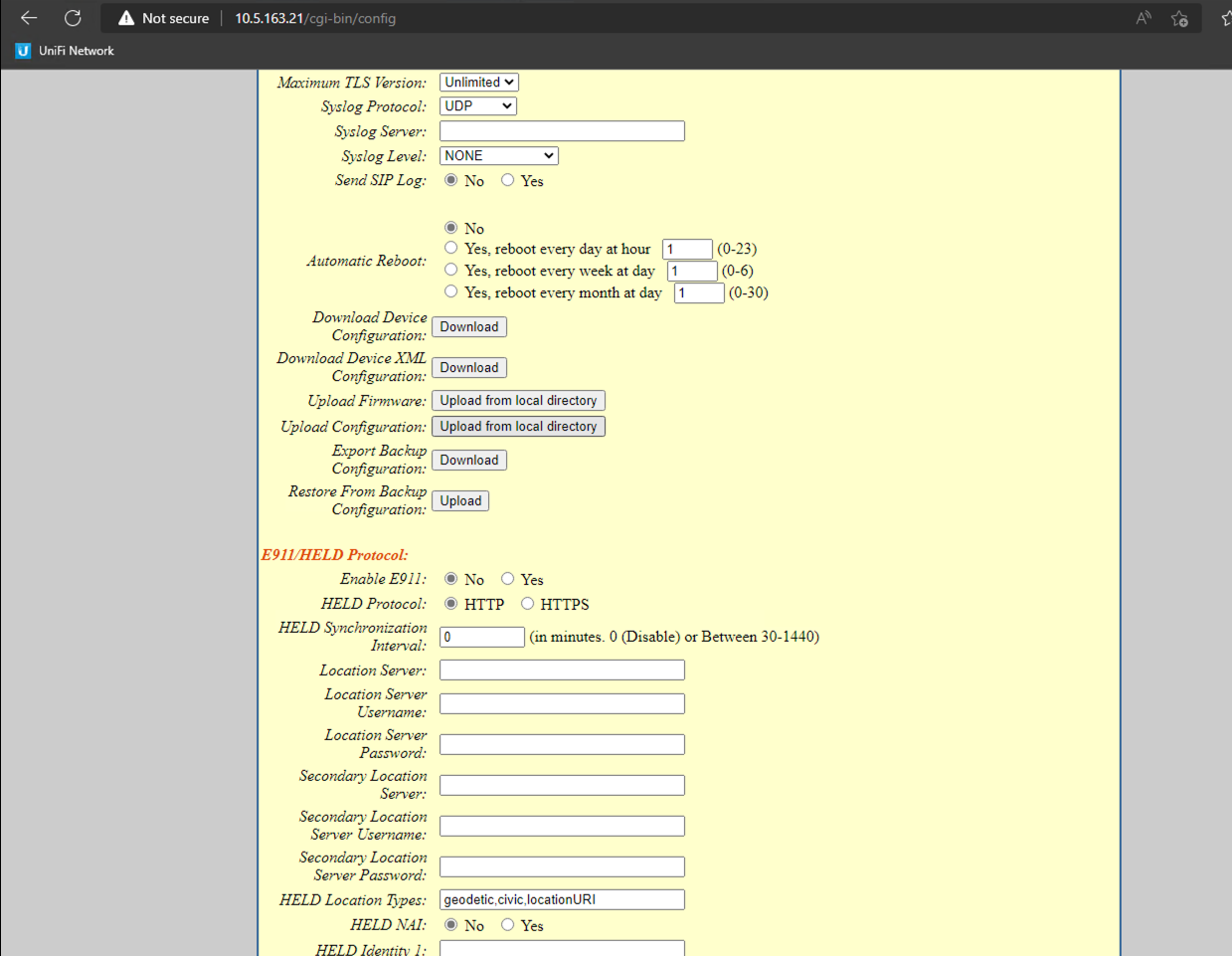 Upload from local directory and chose saved xml configuration file. After 30 sec ATA device will be configured success.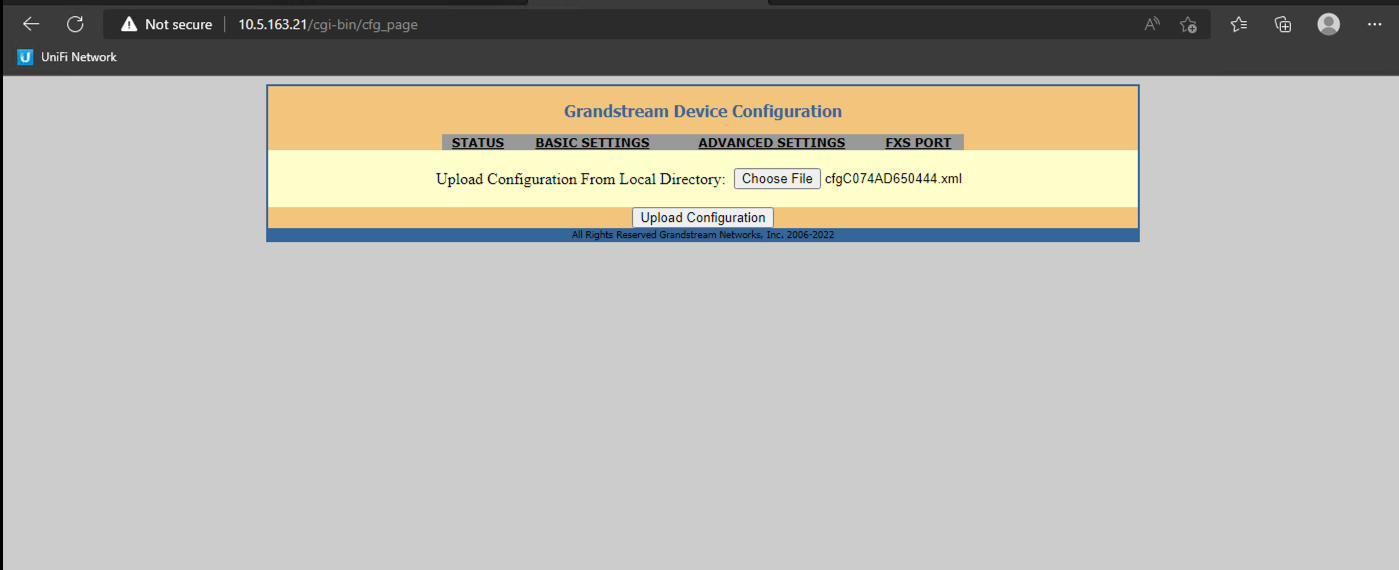 Password from Grandstream Web UI will be updated from 3CX and you can find in 3CX Web UI -> Advanced -> FXS/DCT -> ATA Settings page.
References
https://www.3cx.com/voip-gateways/grandstream-ht-fxs/
3cx, voip, pbx, telephony, faxes